Riahi Patent's landscaping analysis will help your company to align your financial goals with your research and development goals. In a vivid and fast-paced market, it is imperative to stay up-to-date and aware of the relevant facts of your industry. With our landscaping service, we provide a bird's-eye view of the market and the industry you are in, making sure you are always on top of things. Also, with reliable, precise, and timely information, you will be able to better align your resources with your research and development goals.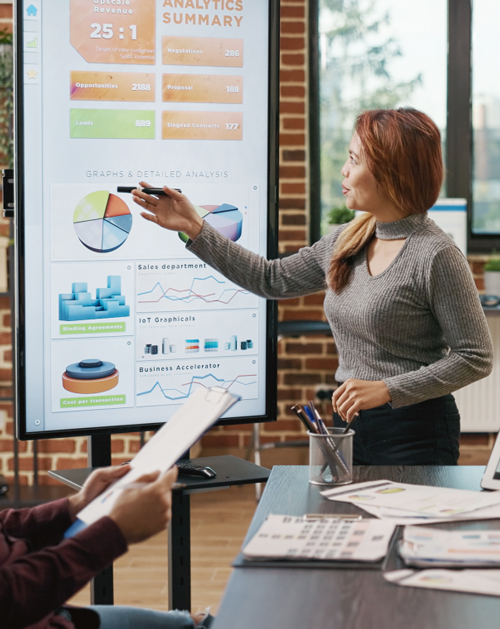 We are going to show you the underutilized niches and areas of opportunities that are not yet taken by competitors so you can be the pioneer and better position your brand and your products in the market.
We will continuously monitor the market and give you the peace of mind you need to fully focus on the development of your organization and products. 
We can help your research and development team by shedding light on the neighboring technologies that they are working on and direct them to the underutilized fields. Therefore, you will potentialize your efforts and your company can secure additional intellectual property assets in your fields of expertise.
Working with Riahi was very smooth and pleasant experience. As soon as I called them to inquire about getting copyright for my material, they explained the clear steps to complete the process and starred immediately. Next, I got provided a comprehensive background study by a team and proceeded with filing. The lawyer submitted the request in few business days and eventually, I got all the job done earlier than their promised ETA.
Hadi Zadeh
I would like to write a review for prospective customers. Since our knowledge was limited regarding trademark and patent, working on any topic in this area was challenging, and a professional firm can help facilitate the process. I was lucky to work with Riahi Patents Inc on our logo trademark registration. It was a pleasure working with Dr. Siamak to learn about our logo trademark registration details. It was a very smooth process, and he explained the process in simple language. I highly recommend working with them if you need a firm that cares about customers and listens to their needs.
Mahmood Shad
Great and professional service! I highly recommend Riahi Patents since it was a smooth business transaction. They are very educated and experienced and provide all the information to make a better decision. We did trademark registration and will continue to do for our patent needs. Thank you for your great service.
Samaneh Farokhirad
Talk to us to know more about our services.