Have an idea that might be valuable? 
File a patent application to protect your idea from being copied and get a priority date as well as patent pending status. It's important to note that in most countries, the person who files for a patent is typically the one who gets the priority date for an invention, rather than the person who first came up with the idea. Therefore, it's important to act quickly if you want to secure the rights to your invention.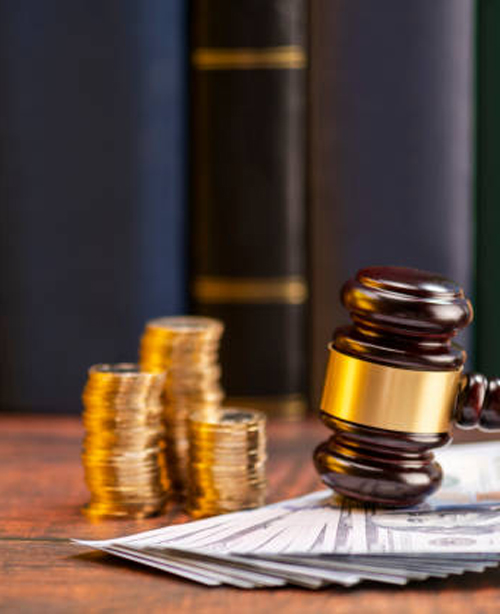 Draft – At Riahi Patents, we help our clients secure strong and effective patent protection for their ideas and inventions. Our team of experienced patent attorneys and technology experts works together to ensure that your patent application meets all the necessary requirements and is as strong as possible. We take a holistic approach to patent drafting which allows us to draft high-quality patent applications that provide the broadest possible coverage and protect your rights to the fullest extent. This means you have a better chance of getting a patent issued for your invention.
Draw – Our team of experts have technical as well as creative skills for creating effective drawings for your patent applications while accurately presenting the claimed invention and explaining its technical aspects. We use advanced software tools and follow the drawing specifications set by the relevant patent office to ensure compliance in the patent application process.
File – Our team of patent agents and attorneys can assist you with filing a variety of different patent applications, depending on your specific needs and goals. This includes filing US provisional patent applications, US non-provisional patent applications, Canadian patent applications, and PCT (International) applications. Our goal is to help you secure strong and effective patents for your ideas and inventions, so you can focus on bringing your innovative products and services to market.
Office Action Support – Our patent lawyers have extensive experience in preparing and filing effective responses to office actions from various patent offices. Our patent lawyers have the knowledge and skills necessary to review office actions, identify any issues or concerns, and prepare a detailed and well-reasoned response that addresses the concerns raised by the patent office/examiner. We will work closely with you to ensure that office action responses are thorough, persuasive, and ultimately successful in securing a granted patent.
Working with Riahi was very smooth and pleasant experience. As soon as I called them to inquire about getting copyright for my material, they explained the clear steps to complete the process and starred immediately. Next, I got provided a comprehensive background study by a team and proceeded with filing. The lawyer submitted the request in few business days and eventually, I got all the job done earlier than their promised ETA.
Hadi Zadeh
I would like to write a review for prospective customers. Since our knowledge was limited regarding trademark and patent, working on any topic in this area was challenging, and a professional firm can help facilitate the process. I was lucky to work with Riahi Patents Inc on our logo trademark registration. It was a pleasure working with Dr. Siamak to learn about our logo trademark registration details. It was a very smooth process, and he explained the process in simple language. I highly recommend working with them if you need a firm that cares about customers and listens to their needs.
Mahmood Shad
Great and professional service! I highly recommend Riahi Patents since it was a smooth business transaction. They are very educated and experienced and provide all the information to make a better decision. We did trademark registration and will continue to do for our patent needs. Thank you for your great service.
Samaneh Farokhirad
Talk to us to know more about our services.